DMM is an industry leader providing multi-channel communication solutions tailored to the needs of individual businesses across Australia.
DMM is the partner of choice for many businesses looking to simplify their communications whether that be through digital or traditional print and mail fulfillment. We provide flexible innovative solutions, tailored to your business, so that you can focus
on what you do best.
We partner with our clients so that we understand their objectives and the unique challenges that they face, and ensure we provide a solution that is spot on for their business and customers.
We continue to discover the latest technologies and trends from across the world, so that we can share the opportunities and benefits with our clients. Our highly skilled technical team work closely with clients to develop unique and innovative solutions, that can be customised to the requirements of each business.
Workplace & Process Automation
DMM offers a range of innovative Workplace and Process Automation solutions to fit the requirements of your business, including:
Online Marketing Solutions
Digital Store Fronts
Business Process Automation
Real Time Reporting
Stock Management Portals
Communication
DMM understands that every business has unique communication needs and provide a range of services to maximise your campaign results and better engage with your customers.
OMNI Channel Communications
Intelligent Direct Mail Solutions
Email and SMS Solutions
Document Digitisation
Campaign Management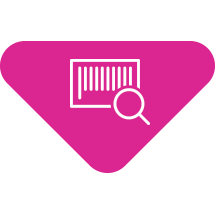 Technology Solutions
We offer the latest in flexible technology to enhance your next project, increasing efficiency and speed to market.
Digital Print
Secure Data Centres
Intelligent Mail Delivery Systems
Document Scanning and Data Capture
Design Services
Print Procurement Technology
Fulfillment Services
Data Programming
Talk to Us
Our team of experts specialise in providing tailor made solutions to your direct marketing communication problems.